THE GENERAL CATEGORY
1st - Rob Bretveld with:
Deceptive subliminal advertising =
Tempted via crude invisible signal.

2nd - Dharam Khalsa with:
1. Red
2. Orange
3. Yellow
4. Green
5. Blue
6. Indigo
7. Violet
=
1. Old wine
2. Tiger
3. Gold
4. Vine
5. Our eye
6. Noble
7. Regal

Eq3rd - Jesse Frankovich with:
The nuclear Armageddon =
Human race led to danger.

Eq3rd - View with:
Police brutality =
Reality to public.
---
THE ENTERTAINMENT CATEGORY
1st - Tony Crafter with:
The Harry Potter Series of novels by JK Rowling =
The seven works really bring profits joy to her!

2nd - Richard Grantham with:
Monsieur Camille Saint-Saëns =
Relates animals in one's music.

3rd - Jason Lofts with:
American Pharaoh =
Ah, a rare champion!
---
THE TOPICAL CATEGORY
1st - Adie Pena with:
Police brutality in America =
I ruin a place -- Baltimore City!

2nd - Rosie Perera with:
White Appreciation Day
Why participate? No idea.

eq3rd - Tony Crafter with:
The Royal Bank of Scotland fined for market-rigging =
Frankly, I'd gaol the fat trading men for being crooks.

eq3rd - Scott Gardner with:
Princess Charlotte Elizabeth Diana =
Catherine's parent to a sizable child.
---
THE PEOPLES NAMES CATEGORY
1st - David Bourke with:
The U.S. singer Taylor Alison Swift =
So irritating, no style...she's awful!

2nd - Scott Gardner with:
Mister Edgar Allan Poe =
I'll read a strange poem!

3rd - Rick Rothstein with:
The artist and sculptor Pablo Picasso =
Cold, cubist art appeals to his patrons.
---
THE OTHER NAMES CATEGORY
1st - Adie Pena with:
The San Andreas Fault, California =
All found it isn't a safe ranch area.

eq2nd - Jesse Frankovich with:
Médecins Sans Frontiéres (Doctors Without Borders) =
Band from other countries to see crowds in distress.

eq2nd - Scott Gardner with:
The Caribbean island resort ~
is there in central Barbados.
---
THE MEDIUM LENGTH CATEGORY
1st - Dharam Khalsa with:
The Seven Dwarfs:
1. Bashful
2. Doc
3. Dopey
4. Grumpy
5. Happy
6. Sleepy
7. Sneezy
=
1. Very shy
2. Wore specs
3. Dazed
4. Huffy ploy
5. Upbeat
6. Needs naps
7. Phlegmy

2nd - Tony Crafter with:
TWELVE SIGNS OF THE ZODIAC
1. Aries
2. Taurus
3. Gemini
4. Cancer
5. Leo,
6. Virgo
7. Libra
8. Scorpio
9. Sagittarius
10. Capricorn,
11. Aquarius
12. Pisces
=
1. Ram
2. Prize bovine
3. Duo
4. Is crustaceous
5. Lion
6. "A virgin!" I flip
7. Scales
8. Scorpion
9. Archer
10. Goat
11. Carries water
12. Is aquatic, I suggest?

3rd - Adie Pena with
The seven colors of the rainbow:
1. Red
2. Orange
3. Yellow
4. Green
5. Blue
6. Indigo 7. Violet
=
Even so, another world begins here:
1. Beet
2. Ugli
3. Citron
4. Olive
5. Lagoon
6. Dye
7. Flower
---
THE CHALLENGE CATEGORY
1st - David Bourke with: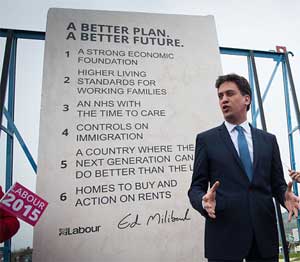 =



2nd - Rosie Perera with: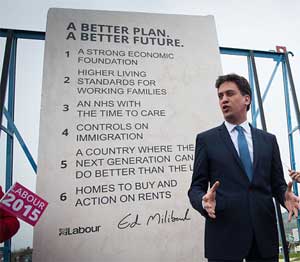 = Same old same old.
1. ANOTHER DYNASTIC LEADER
2. MORE OF THAT UNFAITHFUL HUSBAND'S BEHIND-THE-SCENES SHENANIGANS
3. I'M RICH, NOT BROKE; GET OVER IT
4. WOMAN IN POWER; BETTER FOR INTUITION
5. NO REGRETTING OR GUTTING OBAMACARE
6. HOT BUTTON RANT: NEW TAXATION CERTAIN Democrat. Hillary Clinton.

3rd - Jesse Frankovich with: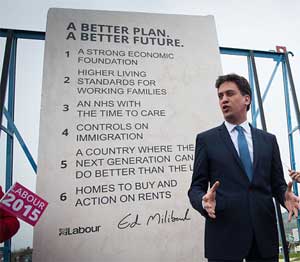 =

A rotten strategy. A total blunder.

1. FREE MARKET WITH NO TAXES AND NO REGULATIONS
2. WHATEVER THE DONORS OF BILLIONS ORDERED
3. THE TERMINATION OF OBAMACARE
4. ONE GARGANTUAN BORDER FENCE
5. NATION IN WHICH CHRISTENDOM IS BUILT-IN
6. NO GAY HITCHING—COMMITMENT TO THAT

Republicans. Nuts.
---
THE LONG CATEGORY
1st - Jesse Frankovich with: THE UNITED STATES

1. Alabama
2. Alaska
3. Arizona
4. Arkansas
5. California
6. Colorado
7. Connecticut
8. Delaware
9. Florida
10. Georgia
11. Hawaii
12. Idaho
13. Illinois
14. Indiana
15. Iowa
16. Kansas
17. Kentucky
18. Louisiana
19. Maine
20. Maryland
21. Massachusetts
22. Michigan
23. Minnesota
24. Mississippi
25. Missouri
26. Montana
27. Nebraska
28. Nevada
29. New Hampshire
30. New Jersey
31. New Mexico
32. New York
33. North Carolina
34. North Dakota
35. Ohio
36. Oklahoma
37. Oregon
38. Pennsylvania
39. Rhode Island
40. South Carolina
41. South Dakota
42. Tennessee
43. Texas
44. Utah
45. Vermont
46. Virginia
47. Washington
48. West Virginia
49. Wisconsin
50. Wyoming

=

1. Christian
2. Like Canada
3. Arid, hot
4. Had Clinton
5. Irrigation
6. Skiing maniacs
7. New Haven
8. First
9. Senior citizens await death
10. Atlanta
11. Aloha
12. Gem nickname
13. Obamatown
14. Hoosiers
15. Hawkeyes
16. Jayhawks
17. Louisville
18. Bayou
19. Acadian
20. Annapolis
21. Red Sox
22. Snow in the woods
23. Vikings
24. Magnolia
25. Show-me
26. Near Canada
27. Huskers
28. Casinos
29. Granite
30. Shore
31. Santa Fe
32. Yankees
33. Initial aviation
34. Sioux
35. I saw Amish in it
36. Sooners
37. Portland
38. Keystone
39. Ocean
40. A warm coast
41. Rushmore
42. Volunteers
43. Gargantuan
44. Mormon
45. Dairy
46. Old Dominion
47. Rain
48. Appalachia
49. Milwaukee
50. Mountains

2nd - Tony Crafter with:
Brady the Irishman was walking home late at night when he saw a woman standing in the shadows.

'Twenty pounds for a good time," she whispered as he went by.

Brady had never been with a prostitute before, but decided, 'Hmm... what da hell, it's only twenty pounds.'

So he handed her the cash and they went behind the bushes.

They had been hard at it for a couple of minutes when suddenly a bright light flashed down at them.

It was a police officer.

'Excuse me, what's going on down there?' asked the officer.

'Oi'm making love to me wife,' the Irishman answered sounding somewhat vexed.

'Huh? Oh, I'm sorry,' said the cop, 'I didn't realise that.'

'Well, neither did I,' said Brady, 'until ya shone that feckin light in her face!'

=

A woman was sure her husband was cheating on her by having an affair with Lola, the maid.

So she set a trap.

One Friday she sent the maid home for the weekend without telling her husband.

Later, when they went to bed, the husband gave his usual meek excuse: "Sorry, dear, my stomach aches," he said, and went into the bathroom.

The wife promptly ran off down the corridor, slipped into the maid's bed and switched the light off. When he came in, he wasted no time or words but silently began having his wicked way with her.

When he'd finished and was still panting, the wife said loudly:

'Okay! I bet you didn't expect to find me in this bed, did you?'

Then she switched on the light.

'Gee, no ma'am!' said the gardener.

3rd - Ellie Dent with:

The authorities were leading a priest, an incorrigible old drunkard and an able engineer to the guillotine. They asked the priest if he wanted to face up or down when he meets his sorry fate.

The churchman said he'd like to face up so that he'll be looking up to heaven when he dies. So, they raise the blade of the guillotine, release it and that grim thing speeds down, but stops staggeringly inches, just a bit from the priest's neck.

The authorities decide it is divine intervention and they now release the worshipful Father.
=

Then the drunkard comes to the guillotine. He too opts to die face up thinking, hoping, he will be as fortunate and as favoured as the priest. They raise the blade, release it and it comes down rapidly, stopping indeed at a point just a very few inches from his neck.

So the authorities release the grateful drunkard.

Then it is the engineer's turn. He also decides to die facing heavenward. They slowly raise the blade of the guillotine when the engineer shouts, 'WAIT!!!...

I think the problem is right there where the cable is binding!!!'
---
THE SPECIAL CATEGORY
1st - Jesse Frankovich with:
Shall I compare thee to a summer's day?

2nd - Tony Crafter with:
A man worked for the Post Office and his job was to process any mail bearing an inaccurate or illegible address.

3rd - Adie Pena with:
"He's 25" A poem for Freddie Gray* by Vincent Bell a.k.a Steve

---
THE RUDE CATEGORY
1st - Jason Lofts with:
Peter violating Anna =
Vaginal penetration.

2nd - Jesse Frankovich with:
Holding your organ =
Ogling your hard-on.

3rd - David Bourke with:
Lindo maternity wing, St Mary's hospital, Paddington =
Its many hands gripping into Middleton's royal twat.
---
The Anagrammy Awards
---